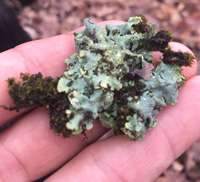 Tender Space
Please note: Now Tender Space will now meet weekly online, 6:30-8:30pm. Please contact KT at kinetictornado@gmail.com FOR THE LINK.

This weekly gathering is for individuals who identify as trans, queer, and gender non-conforming to come together in a dedicated space to practice meditation, thoughtful discussion and embodiment. The general format will include 30-40 minutes dedicated to meditation practice, and 30 or so minutes for discussion with opportunities for large and small group engagement, and some informal social time. We will do our best to adapt to the desires of those who want to be a part of such a space. Our aim is to host a "safe enough" space that mitigates the replication of harmful social dynamics and oppression. To that end there will be community agreements, facilitated discussion, practice guided by trained people, and other mechanisms which aid in creating a context for vulnerable and real sharing.
While there is a basis in Buddhist practices, this is not specifically a Buddhist group. People of any or no faith are welcome.
Questions? Please contact K.T. Tierney: kinetictornado@gmail.com