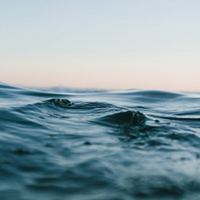 Two Oars in Water: A Weekend of Deep Practice
We warmly invite you to our weekend of meditation. Our aspiration is to establish the steady and gentle container to support a retreat environment, right in the city. So the atmosphere during the meditation portion of the weekend will be a bit formal, but still friendly. For example, we will rely on the form of a gatekeeper: this means that people who come to the Center in the middle of session of sitting meditation will be asked to practice in the library and wait until the next walking meditation begins. We will only exit and enter the meditation hall during walking meditation. This helps to keep the room settled and supportive for deep practice. We are welcome to come any time, but we will be asked to wait for a good time to enter the meditation hall.
The entire day on Saturday will be in noble silence. Sunday will be our usual open meditation. Please join us for specific portions or for all of the weekend. We will start early on both Saturday and Sunday. See the complete schedule below.
The Schedule
Saturday
(Doors open at 6:30)
7:00am Opening sit and walk/movement
8:00am Silent light breakfast
9:00-12:00 Sitting and walk/movement
12:00-2:00 Lunch, rest
2:00pm-2:45 Work practice
2:45-3:30 Silent study
3:30-6:00 Sit and walk/movement. Optional interviews.
6:00-8:00 Some will depart, others will have dinner in or out
8:00-9:00 Closing sit (Participants return home for the evening)
Sunday
(Doors open at 6:45)
7:00am Opening sit and walk/movement
8:00am Silent light breakfast
9:00-12:00 Open Meditation


What to bring:
Wear comfortable clothing for meditation. Bring shoes, and weather-appropriate clothing and outerwear for optional outdoor walking meditation. We will not bring personal bags, water bottles or other containers into the meditation hall (unless needed for health reasons). Bring a dharma book for contemplative study in the afternoon on Saturday, or enjoy a book from our library.
Food:
Light breakfast, coffee, and tea will be provided on both Saturday and Sunday.
Bring your own lunch for a contemplative, silent meal on Saturday; it can be supportive to stay in the space during contemplative meals rather than having to leave the center.
There will be a gap from 6-8 for dinner Saturday night so you can either go out for dinner or bring a meal. If you go out, plan to be in relative silence.
We will provide snacks after open meditation on Sunday.
Most importantly come with an open and curious mind and heart, ready for deep practice. Be patient and gentle with yourself, and rest back into simplicity.
Cost: Generosity policy
Guiding Principles, Deep Practice Weekends
Neither beginning nor advanced, all are welcome.
Held routinely (Trying once a month for the winter)
Folks can enter and leave as needed.
Offered on a dana or generosity policy. Please help support our center
Incorporates Sunday open meditation