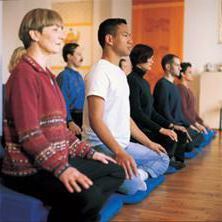 Midday Sitting Tuesdays at Noon
Midday Sitting Tuesdays at Noon! Join us for silent meditation practice followed by brown bag lunch conversation and community building. Brief meditation instruction will be given. All are welcome!
Every Tuesday 12:00 - 12:30pm - Silent sitting meditation. Optional 12:30-1:00pm, pack your own lunch and share community and conversation about our practice and bringing our practice into our lives and the world.
Questions? Please contact Jeff.