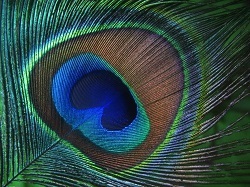 Heart of Recovery
Heart of Recovery - Wednesdays, 7:00-8:30 p.m.
Please note: Shambhala Pittsburgh will be closed for some period as we collectively care for each other by practicing social distancing.
We are now working on making some or all of our ongoing programs accessible online, including Heart of Recovery. We look forward to gathering together virtually while the center is closed.
Zoom online meeting etiquette for all participants: We ask that folks not click on the link below until 5 minutes before the scheduled start time of each session. This allows others to use the account at other times. Please "mute" your microphone when you are not directly speaking– this cuts down on background noise and interference. To do this click on the microphone button in the bottom left-hand corner of the zoom interface. (A red line through it means you are muted.) Don't forget to unmute yourself when it is your turn to speak!
Open to all—Buddhist practitioners from all traditions, Twelve Step practitioners from all programs and/or anyone struggling with addiction.
Meeting format includes sitting practice, a topic offering in the form of brief comments or a reading by the night's facilitator, followed by discussion and exploration by group members, sharing our personal experience, strength and hope.
Meetings are anonymous and confidential.
Suggested donation: $3 (if you can't afford the listed amount, you're welcome to attend and offer what you can afford).
"Sobriety is finding a new way of living that involves engagement where there was withdrawal;
generosity where there was self-centeredness; community where there was isolation;
joy where there was bitterness; trust where there was cynicism."
-- Kevin Griffin, One Breath at a Time: Buddhism and the Twelve Steps
Contact Barb for the Zoom link at [email protected]