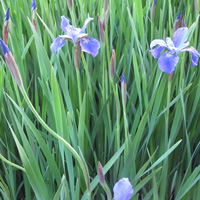 Community Meeting - Postponed
Please note: Shambhala Pittsburgh will be closed until March 31st as we collectively care for each other by practicing social distancing.
This program will be rescheduled.
The Working Group invites you to share your voice at two upcoming community meetings:
February 22nd and March 21st
1-4:30pm
Facilitator: Lizzie Anderson (You can read Lizzie's bio at the end of this message.)
These meetings represent an important step for our community and the Working Group is excited to arrive at this juncture. On February 22nd, we will engage with each other to establish a set of shared values, which will then guide how we move forward as a community. On March 21st, we will begin to apply those values toward organizational structure and governance. These values can also inform future decisions around programming, our shared space, our relationship to Shambhala.
If you care about this community, this is an important time to make your voice heard! We hope that the support of an experienced facilitator will allow us all to show up fully. Shared values only have integrity if they come from as many people as possible.
If you are unable to attend and want to contribute, the WG will make this possible in the lead up to the meeting. This information and further details will be shared as the date approaches.
We also invite you to help us get the word out by participating in an "each one, reach one" effort. Please share the meeting information with at least one other member* of the community whose voice you want to be included in the conversation.
Lastly, a note about the Working Group:
Our mandate was to conduct three community meetings in December, January, and February. After the first meeting in December, our timeline has been extended due to our search for a facilitator for the next two meetings. We are planning to fulfill our mandate for three meetings (December, February 22nd and March 21st) and then, in consultation with the community, evaluate what should happen with the group after that.
We look forward to seeing you soon!
Warmly,
The Working Group
Danae Clark
Chris Farmer
Emily Hayes-Rowan
Shannon Jenkins
Dan Natelson
Monica Tuttle
Marit Wilson
*A note on our use of the word "member": In communications from the Working Group, "member" refers to anyone who identifies as a member of the Center community, via participation in any and all programs and affinity groups. It is not intended to refer only to dues-paying members.
If you have any questions, please contact Danae Clark or Marit Wilson.
About Lizzie Anderson
As a therapist, facilitator, mediator, doula, justice seeker and friend, Lizzie Anderson, LCSW, CD(DONA) understands and values open, loving and challenging interactions and how they can lead to both personal and cultural growing. Lizzie has a Master's degree in Social Work from the University of Pittsburgh that included a thesis project on restorative and transformative justice. She has been honored to work with and care for people in prisons and jails; survivors of domestic violence; children; pregnant and birthing people; people who experience chronic homelessness due to mental health and addiction; and many others in her private therapy practice. Lizzie is delighted and engaged to work alongside and learn from those around her.