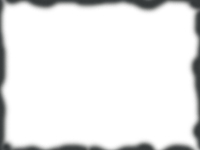 Being in bodies: March session postponed
Being in bodies: Confronting our white conditioning using meditation and contemplative practices
This group is a continuation of the work of the 2020 Racial Justice Summit workshop and also the ongoing affinity group, Examining Whiteness, which uses meditation in a white affinity group setting. We will meet monthly for the next five months using a simple format of grounding in meditation practice to look at whiteness in a contemplative setting. This is offered on a drop in basis, all white identified people are welcome to attend. Come to one or all five. Bring your mom, friends, and coworkers.
We will meet at the Pittsburgh Shambhala Meditation Center (733 North Highland Ave. rear carriage house) from 6:30-8:30 on the following dates.
Feb 13, March 19, April 16th, May 14, June 11
$10 suggested donation (no one turned away for lack of funds)
Recognizing that white bodies are enacting the perpetuation of systemic and individual racism through internalized white supremacy and that white people will continue to replicate harm if it goes unexamined, this space is for white bodied people to identify patterns of socialized whiteness and reflect on how people experience these physically and emotionally. The facilitators will guide participants through practices of personal embodiment and reflection to be in touch with racial discomfort for the sake of healing and engaging in racial justice work. Practices and dialogue will allow for processing experiences and invite participants to examine and minimize adverse effects that we create as we seek to work for racial justice.