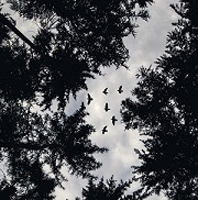 At the Edge of Awakening: First class session postponed
with Acharya Adam Lobel
Please note: Shambhala Pittsburgh will be closed for a while as we collectively care for each other by practicing social distancing.
The first class session is being postponed. We will reschedule later after the center has re-opened.

At the Edge of Awakening: A Journey through Buddhist Paths of Meditation and View
What is the relationship between meditation practice and enlightenment? How do we journey from a state of habit and confusion to a state of complete freedom? Or is that the right question? Perhaps we might ask: How do we discover what we already are? Diverse Buddhist traditions have developed systematic paths and stages that describe the journey to awakening. And they are not all the same. Different approaches to the path are radically distinct. In this 8 week course, we will journey through an in-depth and experiential exploration of different Buddhist articulations of the path: classical, Theravadin, Mahayana, Zen, Tantra, Mahamudra, Dzogchen, and Shambhala. This will enable an introduction to these different schools, their teachings, and their approach to meditation as well as offer a rich overview of diverse conceptions of the human art of waking up.
Class 1: The Classical Map: The 4 Noble Truths
Class 2: Theravada Journey of Purification
Class 3: Indian Mahayana: Philosophy as a Way of Life
Class 4: Zen: Practice is Enlightenment
Class 5: Tantra: The Fruition Path
Class 6: Become What You Are: Mahamudra and Dzogchen
Class 7: Shambhala: Original Goodness and Spiritual Warriorship
Class 8: A Path Today? Engaged Buddhism and the Challenges of Tradition
Adam Lobel will be our guide through the journey. He will also invite participant-teachers from the class to offer talks throughout the course and will work with them to study and prepare the material. Each evening class will present the tradition and its approach to the path as well as introduce its approach to meditation and core teachings. In a related one-day retreat (separate registration) we will practice the stages of meditation influenced by the schools that we have studied. Please join us. Open to beginners and advanced practitioners alike.
Pricing: We ask that you contemplate what you are truly able to offer for the course - if you can offer more than the suggested amount, the "pay what you can afford" option is a way to offer generosity and pay it forward. If the program price is not feasible for your situation, the "pay what you can afford" option is a way to attend our programs at a financial price that does not create an obstacle for you.
Payment: We encourage participants to pay for this program by check or cash at the door. If you prefer to pay via PayPal, please consider adding an additional 3% ($7.50 for the $250 program price) to cover payment processing fees. If you need to pay in installments, please contact Sam to arrange a payment plan.
Questions? Please contact K. T.