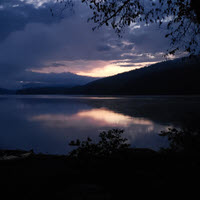 Stillness to Sanity: A Weekly Gathering to Meditate Together
Zoom Link: https://zoom.us/j/95399958252?pwd=SnlwVlI3R2lYa2RaUHcyVzZuQU94UT09
You should not be prompted for a passcode through the link above, but if you are, please enter the following passcode word (all lowercase):
Passcode: meditate
Please join us on Monday evenings from 7:00-8:00 p.m. to sit in community to meditate and inhabit (virtual) space together. We will have an opportunity to sit together in stillness, then share some insights, questions, and conversation before our session concludes.
The Session
If you are new to meditation, or would like a review, each week from 7:00 to 7:15 we will give meditation instructions.


The meditation session will begin at 7:15 with a brief introduction. We will then sit in silence for about 20 minutes.


When the sit ends, we'll have an opportunity to chat and time for any questions or comments you'd like to share.

All are welcome and no experience is necessary!
Please Note - If you are a beginning meditator and would like instruction, please do try to join by 7:00 pm. More experienced meditators who would prefer to skip the instructions may join by 7:15 and still participate in the meditation.
Suggested Donation (not required) : $5 or whatever you can afford. You may donate online through PayPal on our secure Donate page here.
We hope to see you!
Warmly,
Veronica Haberkost
Session Host and Guide