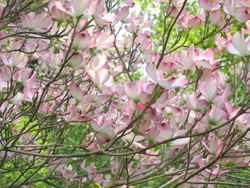 Community Stakeholder Summit
Program Note: The summit will involve short introductory Zoom session on Friday evening, with informational and working Zoom sessions on Saturday and Sunday as follows:
Friday: 7:30-8:30 pm
Saturday: 10:30am-12:30pm / 2:00-4:00pm
Sunday: 10:30am-1:00pm
You may register here.
On May 14th-16th, Shambhala Pittsburgh is planning an online Community Stakeholder Summit in order to to make a significant decision: whether to remain a Shambhala Center, or break formal ties with Shambhala and continue as an Independent Meditation Center.
If you consider yourself to be a stakeholder in our community, we invite you to add your voice and experience to this important online event.
To help each of us determine whether we identify as a community stakeholder, we are offering the following Stakeholder Heart Criteria as a guideline:
Do you have or aspire to an ongoing contemplative practice?


Are you committed to helping envision a future for our Center?


Have you participated in Center programming for at least 1 year? *
(Examples include regular attendance at Heart of Recovery or Aging as Spiritual Practice, open meditations, online offerings, Shambhala Level Weekend Trainings, etc.)


Have you made or aspire to make offerings to our community? *
(Examples include donations, snack service, affinity group responsibilities, program volunteering, care for community members or the physical Center space, etc.)
Please note: These guidelines and commitments relate ONLY to participation in the Stakeholder Summit being held May 14-16, 2021. More opportunities for community engagement may present themselves at a later date.
If you self-identify as a stakeholder, please make every effort to join us for this Summit. If know you are unable to make the summit, we ask that you reach out to [email protected] so that we may include your voice in our decision making process.
If you know of any other stakeholders who may want to participate in this summit, please share the link to this page.
We want as many voices to be heard as possible.
---
* Because many who have cared about this community could not participate in good faith after the publications of the Buddhist Project Sunshine reports, we hold an understanding that some of these heart criteria could have been fulfilled prior to February 2018. If this is the case for you, we welcome your voice in making this key decision about the future of our center.

A Tricycle magazine article from August, 2018, about the Buddhist Project Sunshine reports is available here; and an archive containing a variety of links to Shambhala International correspondence, BPS news articles, etc., is available here.